Services: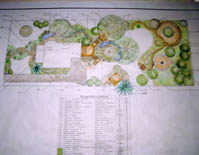 Master Plan Garden Design – Principal designer, Mike McCleese, will work with you on creating the most aesthetically pleasing, sustainable garden possible. Each design that our team creates and installs is unique. You can expect the following process if you choose to work with us on a master plan garden design:
Phase 1 – Design Consultation – Explanation of Sustainable Design and Organic Land Care Principals
Phase 2 – Soil Test, Site Analysis, and Survey
Phase 3 – Project Research and Sustainable Sites Initiative
Phase 4 – Conceptual Design – Meetings with Client for Revisions and Concepts
Phase 5 – Present Final Master Plan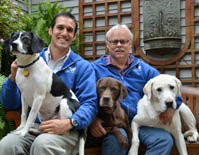 Consultations – As the only accredited organic land care business in Cincinnati, we offer a unique opportunity for you to understand your property in a more meaningful way. We offer all of the following in addition to a standard landscape design consultation: Right Plant, Right Place, Sustainable Initiatives, and Organic Land Care Principals. Our consultations are meant to help you appreciate the important place that you and your property occupy as one part of a whole in the surrounding ecosystem. We want you to have a beautiful and healthy garden! You can expect the following during the consultation:
Present you with a packet of information (including a booklet and articles), introducing natural and organic care for lawns and gardens
Walk the property with you and examine all plant material for disease and pests
Inform you of any problems or potential problems in your existing landscape and offer solutions
Discuss sustainable initiatives and how to apply them to your property (native and edible plants, water harvesting, composting, and natural/organic soil amendments)
Hear your own ideas about design or construction projects and offer professional feedback
Offer ideas or solutions on irrigation and lighting
Define design themes and help you determine which one is most appealing to you and give a few ideas for your property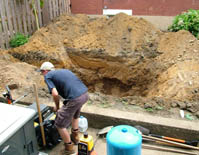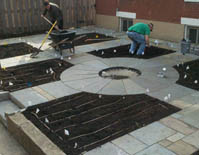 Project Management –
A Guy and His Dog Landscaping works with a team of talented individuals, craftsmen, and businesses to install completed design plans. Principal designer, Mike McCleese, will ensure that all landscape contractors, stonemasons, electricians, plumbers, carpenters, or others install the components of the design exactly as presented to you in the master plan. Mike will act as liaison between you and all sub contractors, monitor all work to maintain design integrity, communicate all design or materials changes and get your approval, collect all payments and disburse them, and walk the property with you as needed during installation.